As a self-described "political nerd," John Couvillon has had a lifelong fascination with politics, particularly the analysis of voter and election data.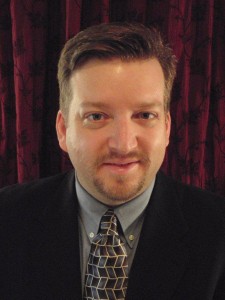 His extensive background and work experience in analytics has helped him gain the insights necessary to succeed in this part of the political world. John is a Certified Public Accountant with a B.S. in Accounting from Louisiana State University who recognized in the mid 1990s that computers were gradually replacing accounting positions. Instead of being a casualty of technological progress, John proactively enrolled in the Information Systems graduate program at Louisiana State University. With his master's degree in hand, he then worked for the next 14 years in a variety of programming, project management, and data analysis positions.
It was as a senior data analyst at Blue Cross that John realized that the skills gained as an analyst could fill a market niche in the political world, and after the 2007 election cycle, John launched his political consulting business and incorporated as JMC Enterprises of Louisiana (also known as JMC Analytics and Polling) in the fall of 2010. In this capacity, John provides strategic consulting services to candidates and issue advocacy groups, including public opinion polling, voter targeting, redistricting, and "what it takes to win" analyses.
To date, John has worked with clients in 19 states that have been elected to offices such as district and Supreme Court judgeships, state legislature, sheriff, assessor, and state board of education, including Louisiana's BESE (Board of Elementary and Secondary Education) board.
John is a native of Baton Rouge, Louisiana, where he currently resides with his wife. In his spare time, he is an avid cyclist, and regularly participates in area bike tours & charity rides.